Rebecca lives way up north in Yukon, which is one of Canada's territories. Each year, she experiences six or seven months of winter, but the glorious long days of summer more than make up for it. Besides, the Yukon is where her grown children live—and her grandchildren, too—so it's where she belongs.
Rebecca loves her local Baptist church, where she serves as librarian and sings in the choir. She also loves theology and wants everyone to love it as much as she does, so she squeezes in as much reading and writing on theological topics as she can. When she isn't writing or studying, you might find her hiking with her dog or her grandchildren in the forest around her home. She also plants and tends a large vegetable garden each summer.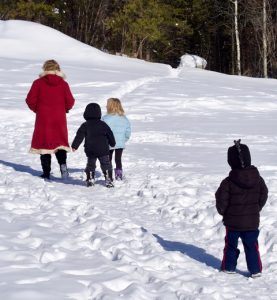 Rebecca writes regularly at Out of the Ordinary, a blog with several ordinary mature Christian women as contributors. She hopes to resume regular posting at her personal blog, Rebecca Writes, soon.
Here are a few articles or posts by Rebecca:
God Has Spoken
The Human Jesus
Take a Test on the Trinity (done with Tim Challies)
Test Yourself: Justification
Six Books of Theology Every Christian Woman Should Read
Of God, Boxes, and Hooks
Sixteen Things Every Christian Woman Should Know (a series of blog posts):
1. God Has Spoken
2. God Is Three and God Is One
3. God Is Who He Is
4. God Had a Plan
5. God Created the Universe
6. We Are Made in God's Image
7. We Are All Sinners
8. God Saves
9. The Son Came
10. Jesus Lived and Died
11. Jesus Is Risen
12. Jesus Is Lord
13. We Must Believe
14. Believers Have New Life
15. Believers Belong
16. Believers Will Live With Jesus Forever
Blogs:
Out of the Ordinary
Rebecca Writes