Natalie Brand (Ph.d., Trinity St David) is adjunct lecturer in systematic and historical theology at Union School of Theology in south Wales. In addition to The Good Portion: Salvation, she is the author of Complementarian Spirituality: Reformed Women and Union with Christ (Wipf & Stock), Crazy But True: Connected to Jesus for Life (Bryntirion Press) and Prone to Wander: Grace for the Lukewarm and Apathetic.
Natalie is passionate about women studying theology and growing to love Christ more.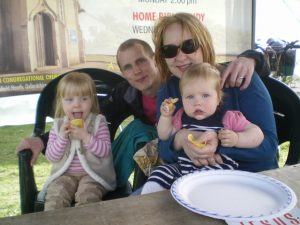 One of Natalie's favourite places (other than her bed) is the British Library in London: the coffee is excellent, the chocolate brownies magnificent, and 14 million books are kept in subterranean basements under your feet (cool, I know!). In her spare time she loves family dates out, country walks, and snooping around antique shops and National Trust properties. When she grows up she wants to grow a beard and ride a Harley Davidson. However, most of the time she can be found wiping domestic surfaces over and over again and attempting diplomatic solutions between her three young daughters. Natalie is married to Tom, a pastor and fellow bookworm, and seeks to support him in the ministry.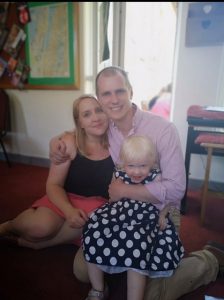 Natalie's other books: